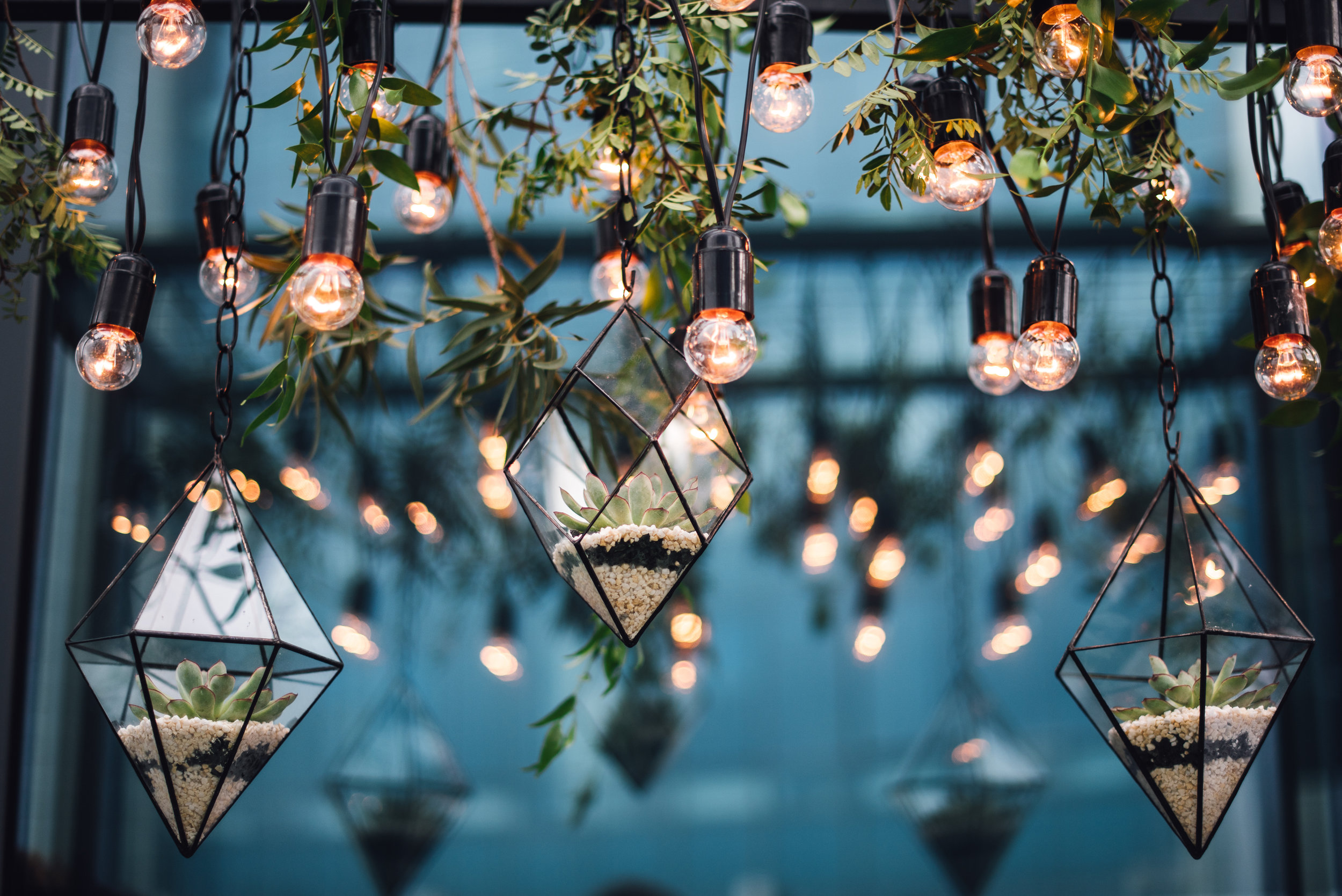 HOST YOUR NEXT EVENT WITH HUMANMADE
Humanmade has a wide variety of activities that are perfect for your group's next outing. All of our group events are designed to engage participants in transformative experiences. Attendees flex their imaginations and learn new skills in a fun environment, and with guidance from our personable and knowledgeable staff, they collaborate to make something memorable together.
Whether you have 30-minutes or 3-hours, 5 participants or 50, we have an event option that is guaranteed to help your group break away from their normal everyday routine and try something new.
For event planners seeking unique venues for team building workshops, innovation summits or celebrating the latest "big win," Humanmade designs, hosts, and caters memorable themed events for any occasion and skill level. Each event is scalable and customizable to accommodate a variety of group sizes and interests. Customized training packages and corporate memberships are also available. Choose from a selection of these popular events below or talk to us about tailoring your own custom event.

HUMANMADE PROVIDES FULL EVENT SUPPORT
From breakfast bars to happy hour, breakout sessions to the big presentation, Humanmade provides door-to-door event support from the time you enter the space until your event ends. Support includes organizing all logistics for furniture rentals, catering, staffing, etc. to ensure you and your group have the best experience possible.
PREFER TO DESIGN YOUR OWN EVENT?
Humanmade also offers event space rentals, allowing you to design and throw your own event. Take a look at our Event Space page for details.
MAKE IT - TAKE IT WORKSHOPS
–
Try out a new skill with Humanmade! Our team will design a hands-on activity that will have your guests learning a new skill and building a project of their very own to take with them. Projects can include; silk screened tote bags, trashcan amplifiers, wooden 6-pack holders, laser etched pint glasses and more!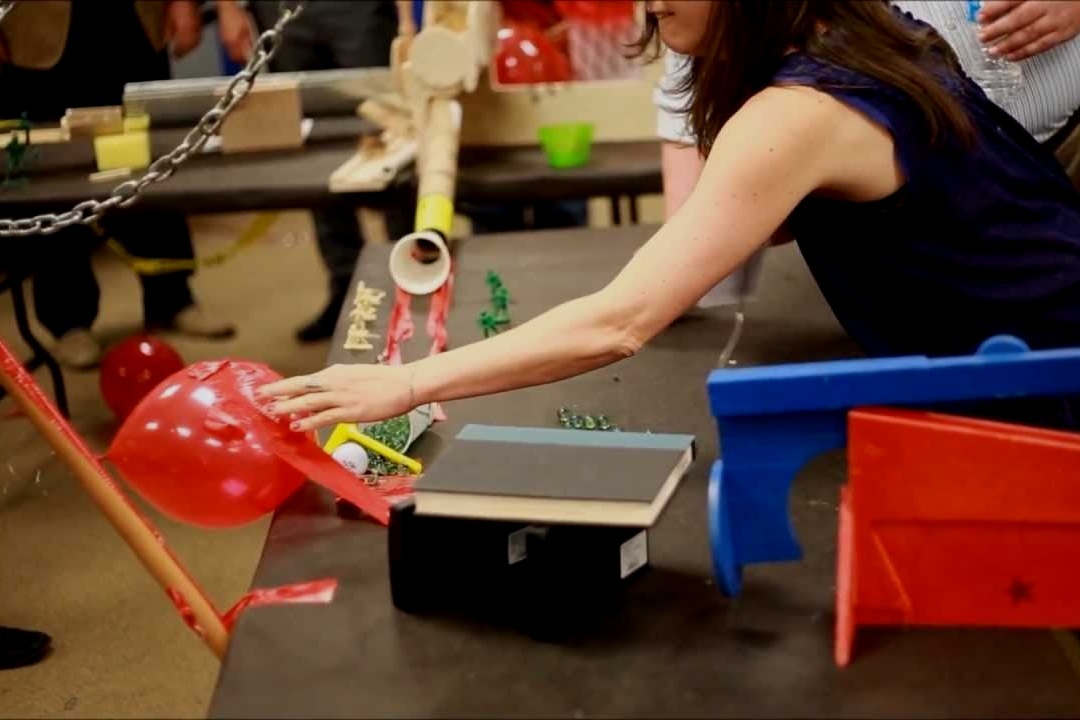 CHAIN REACTION MACHINES
–
There are 50-feet from the start of the machine to a final trebuchet filled with confetti. Your mission is to build all of the inventions in between. Watch your participants create elaborate machines while also building strong collaboration and communications skills with these zany inventions.
SUMOBOT TOURNAMENT
–
Two SumoBots enter the ring until only one is left standing. SumoBots battle it out in bracket competition until one is crowned the ultimate winner. Build, program and weaponize your little bot and watch it climb to the top of the winner's bracket! A great activity for participants of all skill levels.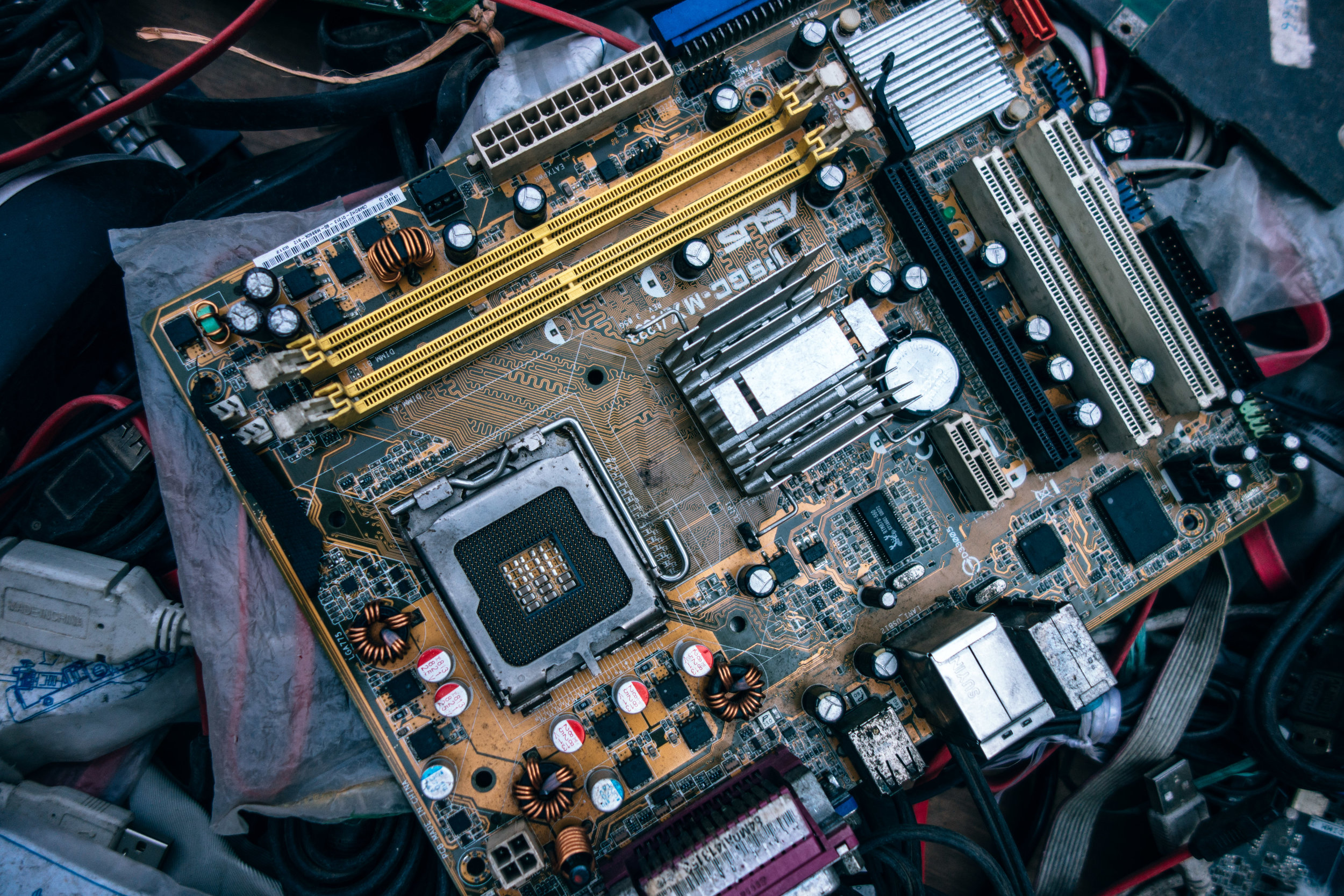 HARDWARE HACKATHON
–
Innovative ideas can come from anywhere. Engage your group by introducing them to a design challenge, then cut them loose at Humanmade to create a solution. Support individual strengths that make for great employees' including resourcefulness, competition, persistence, and collaboration. With a hardware hackathon at Humanmade, the sky's the limit!
DIY HAPPY HOUR (DESIGN, BUILD AND ENJOY)
–
Want to add a little flair to your next customer event or employee happy hour? Let us come to you and setup a custom DIY station. Projects can include, 3D printing demonstrations, custom hand stamped jewelry, LED pin-making, and much more.
Something special happens
when people come together to create and build.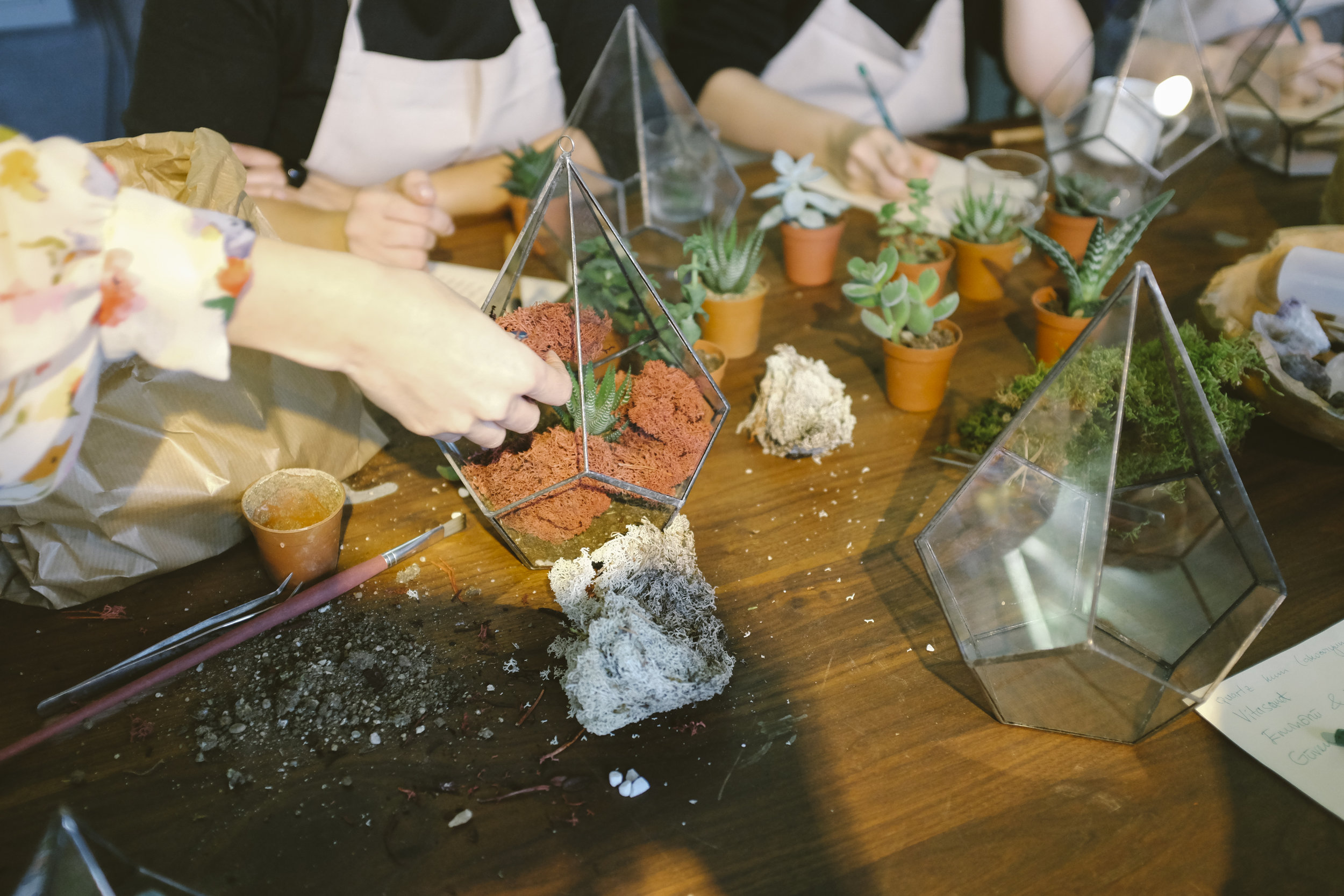 Whether you know exactly what you want or are undecided and want to chat, send us a message to set up your next event!